In April 2018, Longhua Education and Tencent reached a strategic agreement to comprehensively launch long-term "Internet + Education" cooperation to jointly promote the construction of future schools in Longhua District. Using science and technology to promote education development and jointly build a new education ecosystem of integration and innovation marks another innovation and progress in the education industry Internet!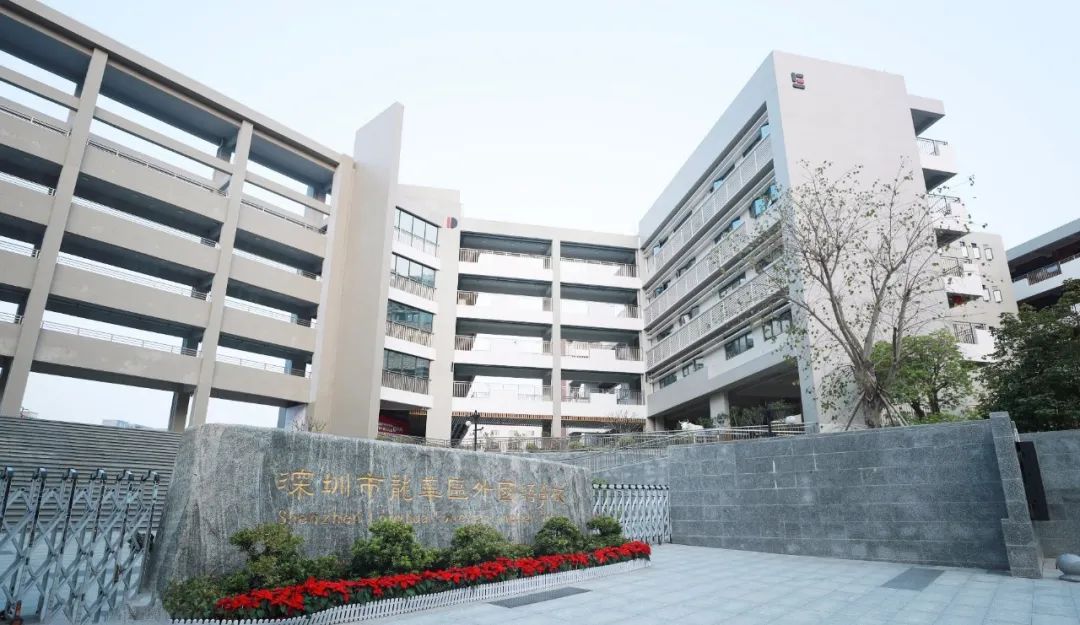 Shenzhen Longhua District Foreign Language School is located in Qiuzhi 3rd Road, Guanhu Street, Longhua District. Founded in September 2016, it is a nine-year public school in the district. The school covers an area of 33728㎡, with a total construction area of 54075.3㎡.
Project scope and functions
---
In this project cooperation, Schideron brought a new IoT docking technology. Connect and control the following IoT systems, and provide the data to the exhibition hall for the large-screen 3d model display through the micro-ballast platform.
The system includes: intelligent lighting, intelligent air conditioning, intelligent wireless AP system, air quality detection (including pm1.0\pm2.5\temperature and humidity\formaldehyde\Co2), smart campus, campus supervision system, face recognition access control system, security monitoring System, parking lot management system.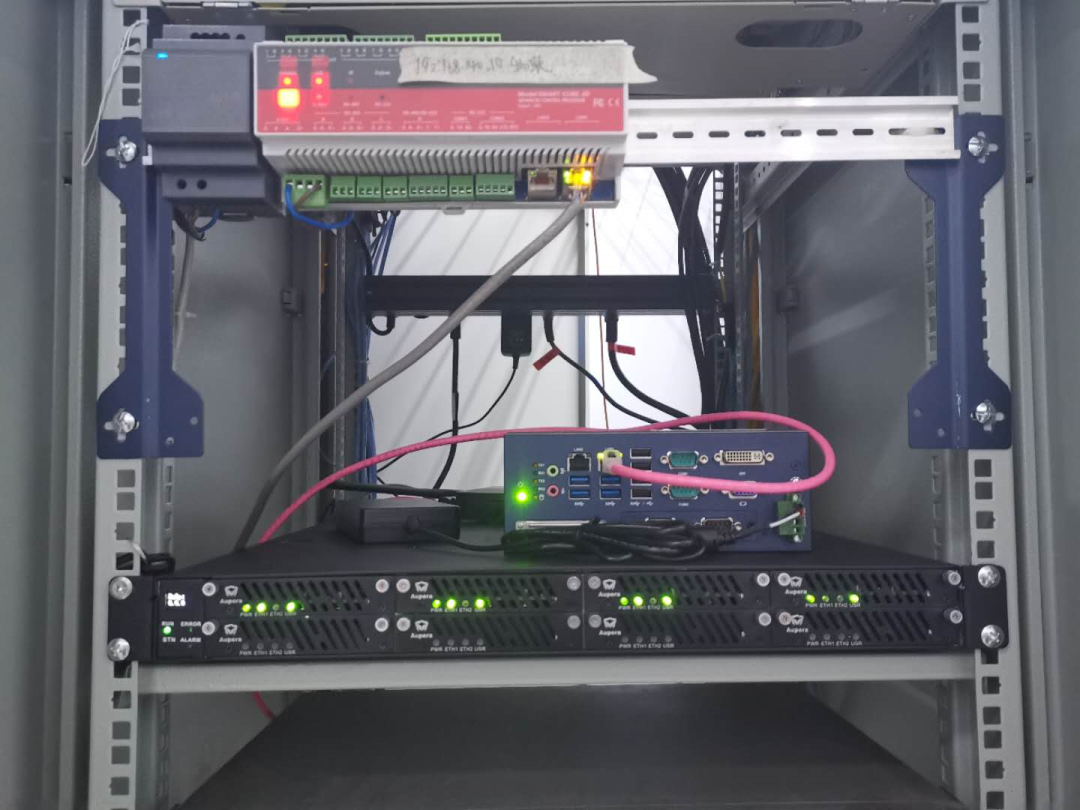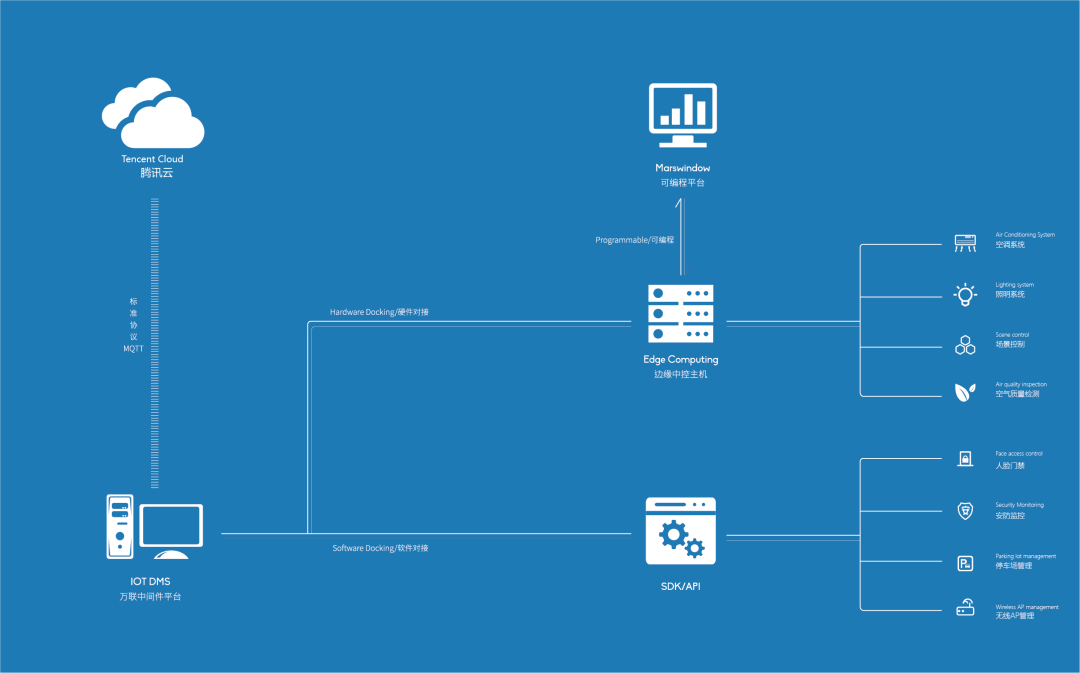 Topology diagram of IoT control system

The edge central control host is a central control system that can be applied to modern smart buildings and is installed with DIN rails. The entire system can be customized and integrated management and control of products of different brands and models, making the operation more humane, more environmentally friendly and more efficient.
The edge central control host application enables all devices of the entire system to access Internet communication, and performs unified management on the platform side of itself or a third party based on the Internet. Through the UControl mobile APP of the mobile terminal (devices supporting Android and IOS operating systems), the system can be controlled remotely. The edge central control host can also be programmable and customized through S-Net, so as to upload the data of various docking systems to the corresponding intelligent centralized control management system for device status management and data statistical analysis.
IoT docking:
1. Docking and control of IoT equipment (light control switch, air conditioning controller, scene switch), access to air quality detectors, etc.;
2. Access control docking;
3. Monitoring and docking, camera control;
4. Parking lot docking, can display parking space and other information, can be associated with regional cameras;
5. Wireless network connection, display the statistics of the running status of unlimited APs;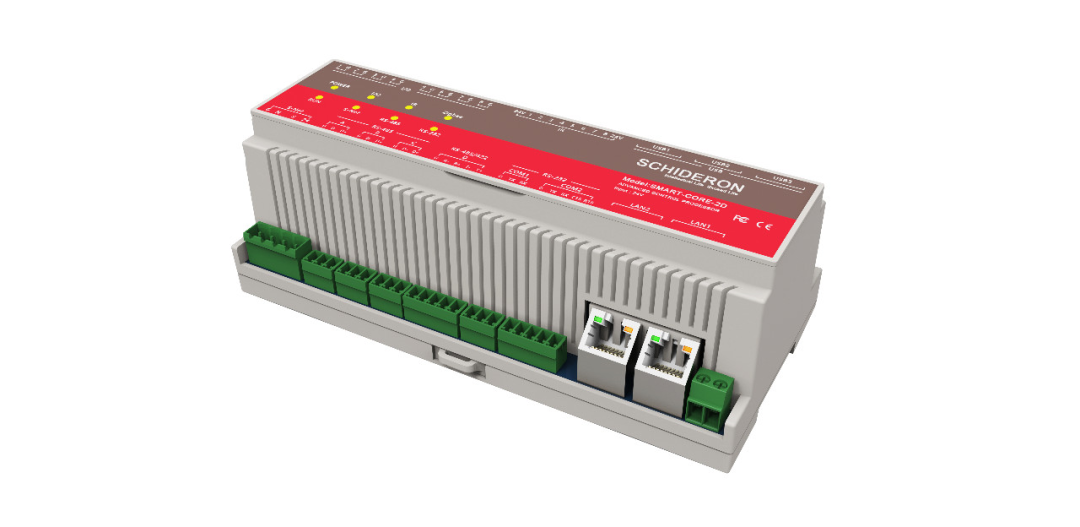 Edge central control host
The IoT DMS FOG technology will focus on eliminating islands of information, promoting borderless information flow, supporting complex application systems in an open, dynamic, and ever-changing Internet of Things environment. The simple, standard, fast, flexible, credible, efficient and low-cost integration, coordination and comprehensive utilization of various independent information resources (computing resources, data resources, service resources, software resources) on The business agility of the networking infrastructure reduces overall operation and maintenance costs and promotes the integration between the Internet of Things and business.
System data connection:
1. The smart campus and enterprise WeChat data are merged, and the large screen does not display enterprise WeChat related data items;
2. Wisdom supervision data;
3. The school public account and news data depend on the data, if there is no real data, the simulated data will be used;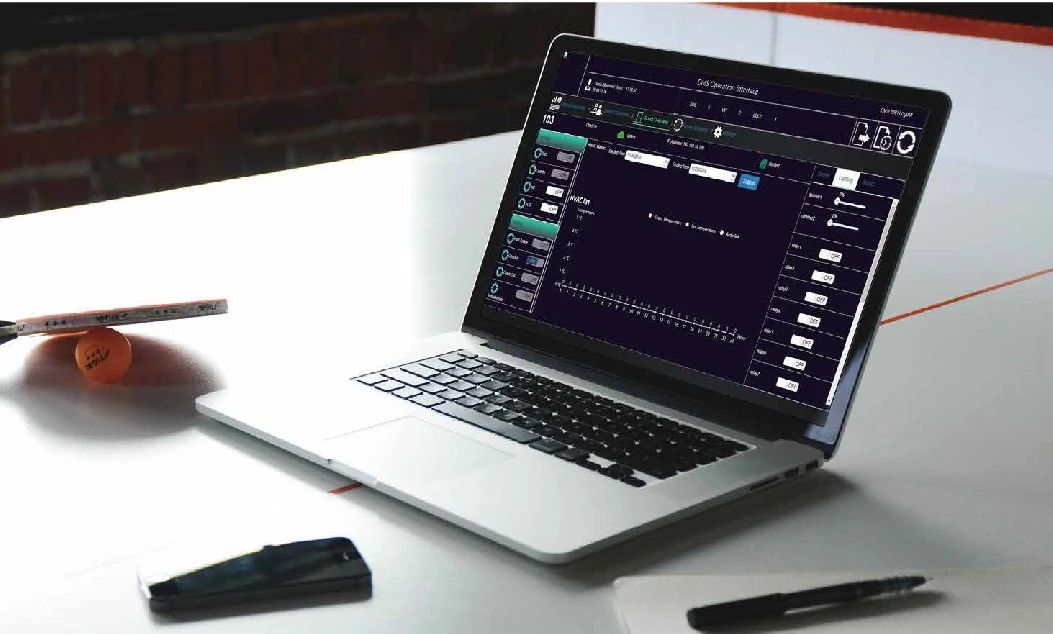 Strand Middleware Fog Platform (IOT DMS FOG)
The large-screen visualization of the smart campus will display the relevant indicators in the smart campus, smart supervision, and smart IoT systems in space, time, and other ways to display in multiple dimensions and multiple scenarios. Through the three-dimensional map of Longhua District and Longwai School, The Education Bureau model is combined with dynamic UI data to display, through the way of layer by layer, from face to point, and from point to face, to form a multi-dimensional interwoven matrix display content, bringing users intuitive and beautiful Watching experience.
Project Highlights & Innovation
---
Turn complexity into simplicity, visualize and simplify it in an intuitive way, complemented by an interactive form, designed to allow administrators and visitors to understand the system, grasp the overall picture, and understand the entire operation in a very short time Have a full understanding.
To turn decentralization into centralized, so to decentralize into centralized, is to separate the seemingly from each other, combine together to form the concept of a platform, and display the scattered information points in a centralized manner, which provides an important basis for management personnel to make command decisions.
Turn the data into value. In the smart campus and supervision data, you can master some important basic information such as coursework and teachers, which can make the managers targeted to make targeted improvements and bring about the quality of teaching. Promote.
In this cooperation, Shi Delang through its powerful data docking capabilities, to achieve a perfect integration between equipment and equipment, systems and systems. In the future, Shi Delang will continue to forge ahead and exert his strong scientific and technological strength to create unlimited value for the era of 5G Internet of Things.